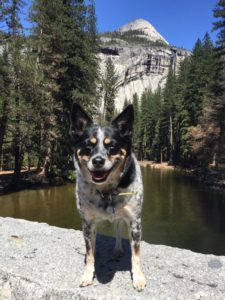 Dingo April 26, 2009 – February 27, 2021
Dingo the Adventure-Puppy
Dingo the adventure puppy lived a long and beautiful life as my loving and loyal companion.  While she has shed her Earthly body, she has received the well-earned promotion to the role of Spirit animal.
In her (all too short) time on this Earth, she and I were an inseparable duo.  If I was going on a trip she was by my side.  She never saw a mountain she couldn't climb, a ball she couldn't chase, a frisbee she couldn't catch or a treat she couldn't earn.  She was far too young when she passed over the rainbow bridge, but in her 11 years she traveled across America and back, seeing sites from the redwoods of California to the streets of Boston.  Despite being a solo-woman traveler for many of our adventures, I always knew I was safe with her around.  Just as I would have thrown myself into the ocean to protect her from a wave, she would have devoured any hooligan who threated my wellbeing.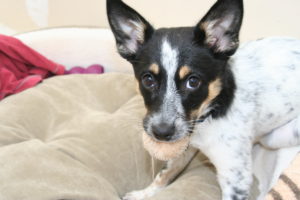 Dingo was a part of my life since she was 8 weeks old.  She was a mix of corgi, Australian cattle dog, and the best characteristics of roughly 100 other breeds.   She was unique in that she only got the very best of those breeds traits.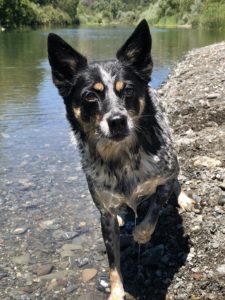 Dingo left to begin her own solo adventure on a warm, sunny day in February surrounded by those who loved her.  She drifted softly and painlessly to sleep in my arms as I assured her that I would find her in the next life.  That's when she reminded me that she would always be by my side as my Spirit animal, and that one day we would be reunited.
This blog, and all of my future adventures are dedicated to the bravest, smartest, sweetest, dog to ever walk the earth.  Rest in peace Dingo.  Until we meet again.