Kress and I have a unique talent for having chaotic country transfers.  We didn't now that we had this knack for thrilling, living-on-the-edge, travel, but this trip has exposed a lot of hidden talents for both of us.
This capacity for travel disarray began with our first flight to Whitehorse on Christmas Eve eve, continued through Japan, and didn't let up when preparing for our travel from Singapore to India.  Booking travel to Varanasi India isn't easy.  It involves a flight from Singapore to New Delhi, another flight to the Varanasi airport, a car transfer to the Ganges river, and then a boat ride to our hotel.  I think we were so focused on planning this portion of the trip that we neglected to account for one major component, the visa.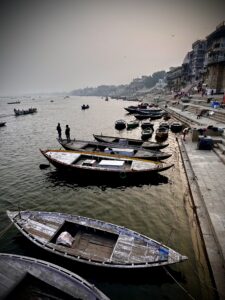 We submitted our Indian visa applications within a week of our travel to the country, which was, in hindsight, absurd.  The turn around for visas has been pretty fast overall, but to give ourselves so little room for error wasn't particularly wise.
Shortly after submitting our visa applications, I received an email from the airline that before we could check-in we had to submit our negative Covid test.  This was a new requirement, so as we awaited our visas, and just three days before our planned departure from Singapore to India, we scrambled to find someone to give us a quick turn-around Covid test. The requirement was for a PCR test, so we had to find a lab that would be able to perform this particular type of test.  We found a testing agency that was located in a nearby mall and had our swabs taken.  Still waiting for our visas, the following day we got our Covid test results back.
Positive!? For both of us!
We felt completely fine, not even a sniffle to indicate any sort of illness.  This news was both shocking and devastating, but we weren't done trying to get this all worked out.  We rushed to a different lab and got a new test.  Maybe the tests were wrong?
As we awaited the test results, we still didn't have our visas, so we had to figure that out.  We hurried off to the Indian Consulate, who informed us the visa process was entirely online and that they couldn't help us.   We'd already submitted the online application roughly a week ago and hadn't received a response.  Kress, with all her magic, found a website where they focused on helping people with Indian visa questions, so we sped off to their business to see if they could assist.
When we showed up and walked in, the people working there were very confused.  They were a business licensing office, not a visa office.  Completely defeated, we began to leave when I was drawn to double check the address.  I walked back into the office and showed them the address that was online.   The address was the same, so we were in the right place, but they didn't do visas.  The owner came over and all of a sudden things began to come together. They issued the license for that visa business, which was entirely online.  They had no storefront to go to, so they listed this licensing office as their address.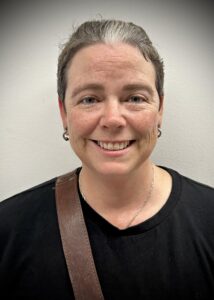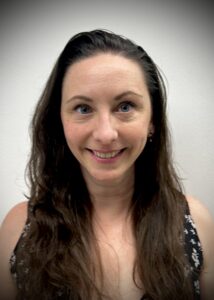 The licensing office owner quickly got on the phone with the visa office and connected us via WhatsApp.  For the next two hours we sat in the hallway of this office building, chatting with them via WhatsApp and trying to get our visas worked out.  We needed updated photos, so we stood agains the blank white walls of the hallway and took photos to send to them.  They needed new applications submitted, so we submitted them via their website.  Finally, everything was entered and all we could do was wait.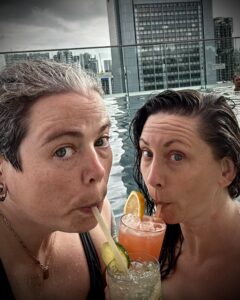 Now we were waiting on both the new Covid test and the visa application, and we're less than 48 hours before our India departure.  With nothing left for us to do, we did the only thing we could think of.   We went to the hotel pool and had some drinks.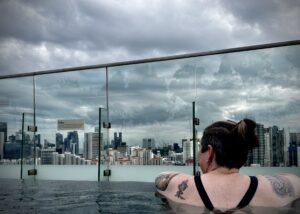 There are worse places to be stuck than Singapore, but we had this amazing experience planned in Varanasi.  We were staying in an old Palace that had been converted into a hotel.  As trips to Varanasi go, it was about as luxurious as you could get.  Not to mention we were going to be staying in this intensely historic, 10,000 year old city that people pilgrimage to due to its spiritual significance. It felt like this once-in-a-lifetime experience was about to come to an unexpected and abrupt conclusion.
We headed off to bed that night doubtful, but with the hopes that the next day we would get good news on two fronts.
When we woke the next morning we had a WhatsApp Text from our friends at the visa office. We were all set!  Visas were approved and issued!  I was in a bit of shock that it actually happened, but it was true.  I still don't know what they had to do to get things pushed through so quickly, but they clearly had the inside lines of communication.
We carried on with our day still waiting for our Covid test results when finally that email came in as well.  I honestly didn't think anything would be different, but we had to try.  One by one we opened our email and bam!
Negative! For both of us!
It was shocking, but it was true.  We were both safe and okay to travel.  Maybe that first test was a false positive, or just giving it another 24 hours made the difference, but either way, we were on our way to Varanasi!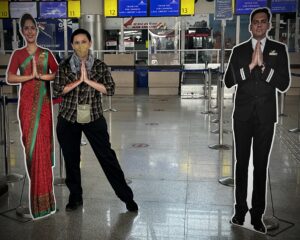 I know it may sound a little like magical thinking, but I really think the universe wanted us to get to Varanasi.  We had all the cards stacked against us, and within 24 hours they all came together.  I knew our time getting to Varanasi wouldn't be easy.  This is a town where people spend their whole lives hoping and planning to make a pilgrimage.
It's a place where people literally go to die or to be cremated after death.  There something so powerful about that I had felt drawn to understand it better for a long time.  Now Kress and I get that chance, all thanks to a few kind people helping us, a whole lot of luck and some (divine?) universe intervention.
Next up, India!