Happy Thanksgiving Eve everyone! This is also my trip finale eve! Today I'm off to Pinnacles, and tomorrow (Thanksgiving) I'm heading home to San Francisco. That's a particularly big day, not just because I'm returning home, but because a huge question will be answered. Will this trailer fit in my garage? I'm as curious as you are.  Stay tuned!
For the first time since getting my trailer I woke to a warm winter morning.  I suspect it was around 50 degrees, so no defrosting of car windows, no jacket and scarf, and no frozen water bowls!  
The sunrise over the desert landscape was my alarm clock, which allowed me to have a wonderfully leisurely morning drinking coffee and posting to my blog.  I apologize for not staying completely up to date with my posts.  There have been a few issues getting a signal since I began the camping portion of this trip.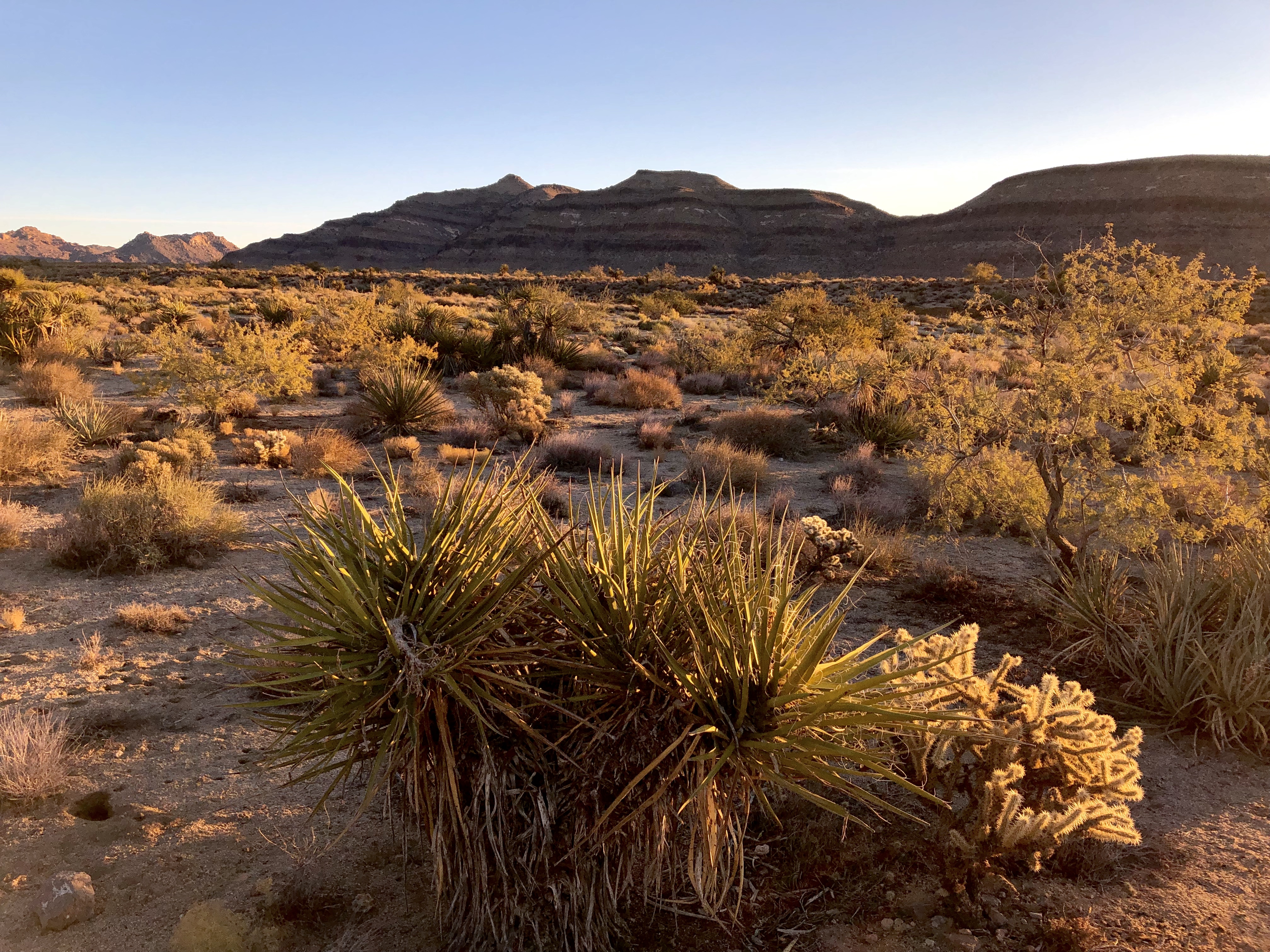 This particular campground in the Mohave Desert is called the Hole in the Wall, so using deductive reasoning, I suspect there is a large wall with a giant hole in it around here somewhere.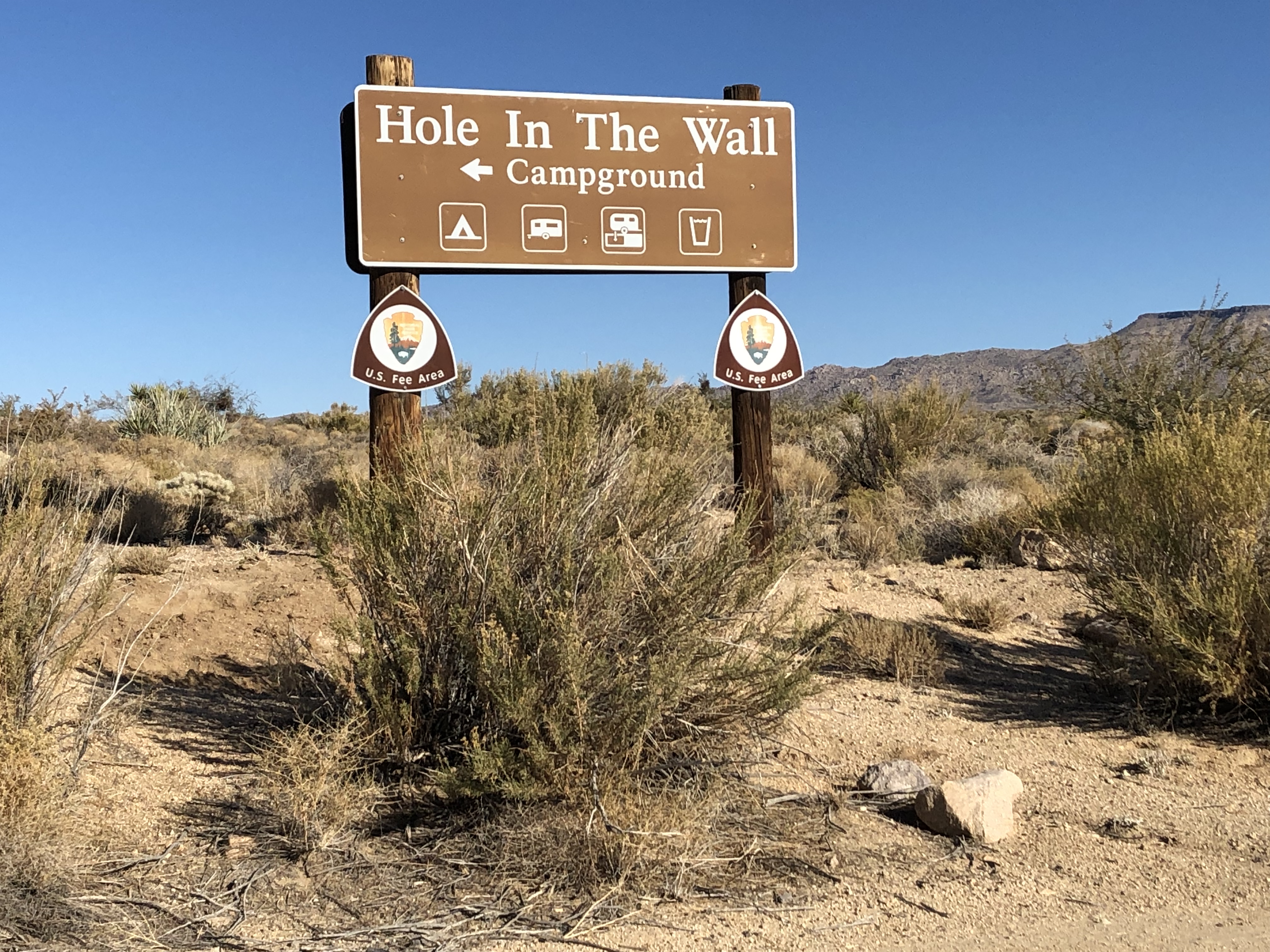 While I've been tempted to explore, my brief stay coupled with the variey of pokey and poisonous creatures have prevented me from venturing too far from camp.  As it is, each time Dingo and I have left the well-trodden pathways around our campsite she's been harpooned by some sharp object or another.  So, with a 7-hour drive ahead of us, we leisurely pack up and hit the road.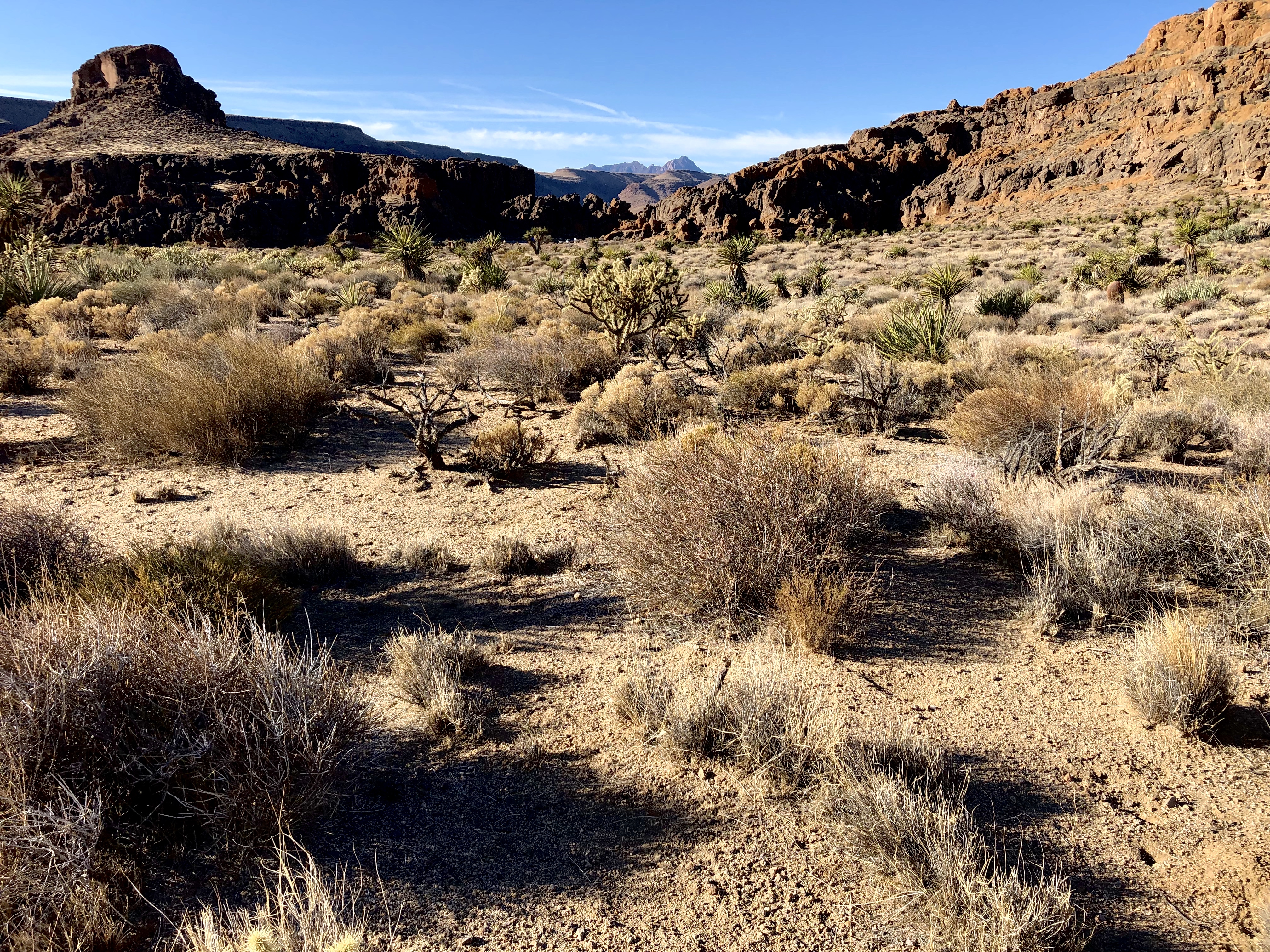 While leaving the park an adorable little coyote, living the dream of all dogs to be free and wild, trotted beside the car.  Dingo simply watched in wonder.  It was hard to tell if she was fantasizing of her own life in the wild, or if she was wondering how the coyote could be running so freely with so many sharp obstacles to avoid.  Bidding farewell and safe journey to our new furry friend, we began our long passage accross California.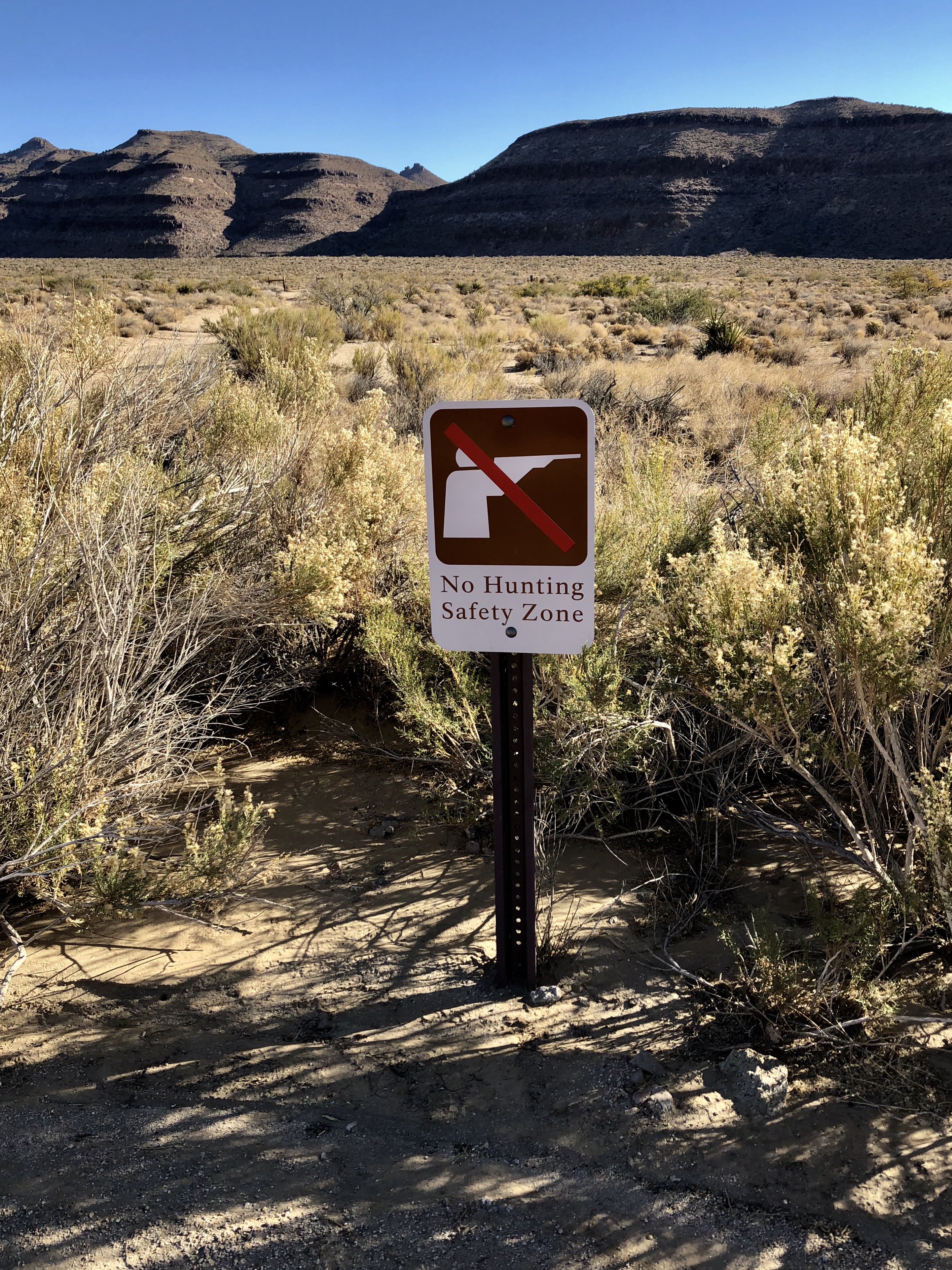 I was born and raised in California, so I've driven many of these roads at some point in time.  I realized as I was cruising along today that I've stopped paying attention to the California landscape.  Over the past week and a half, I have experienced so many new places and have traversed a variety of different environments.  I've taken in as much as possible and tried to savor every moment.  To think that for years as I've re-driven routes through California I've become blind to their wonders makes me curious as to what I've missed.  So today, as I cross this large State and go from the desert to the coast, I intend to give it the same level of attention I've given everyplace else.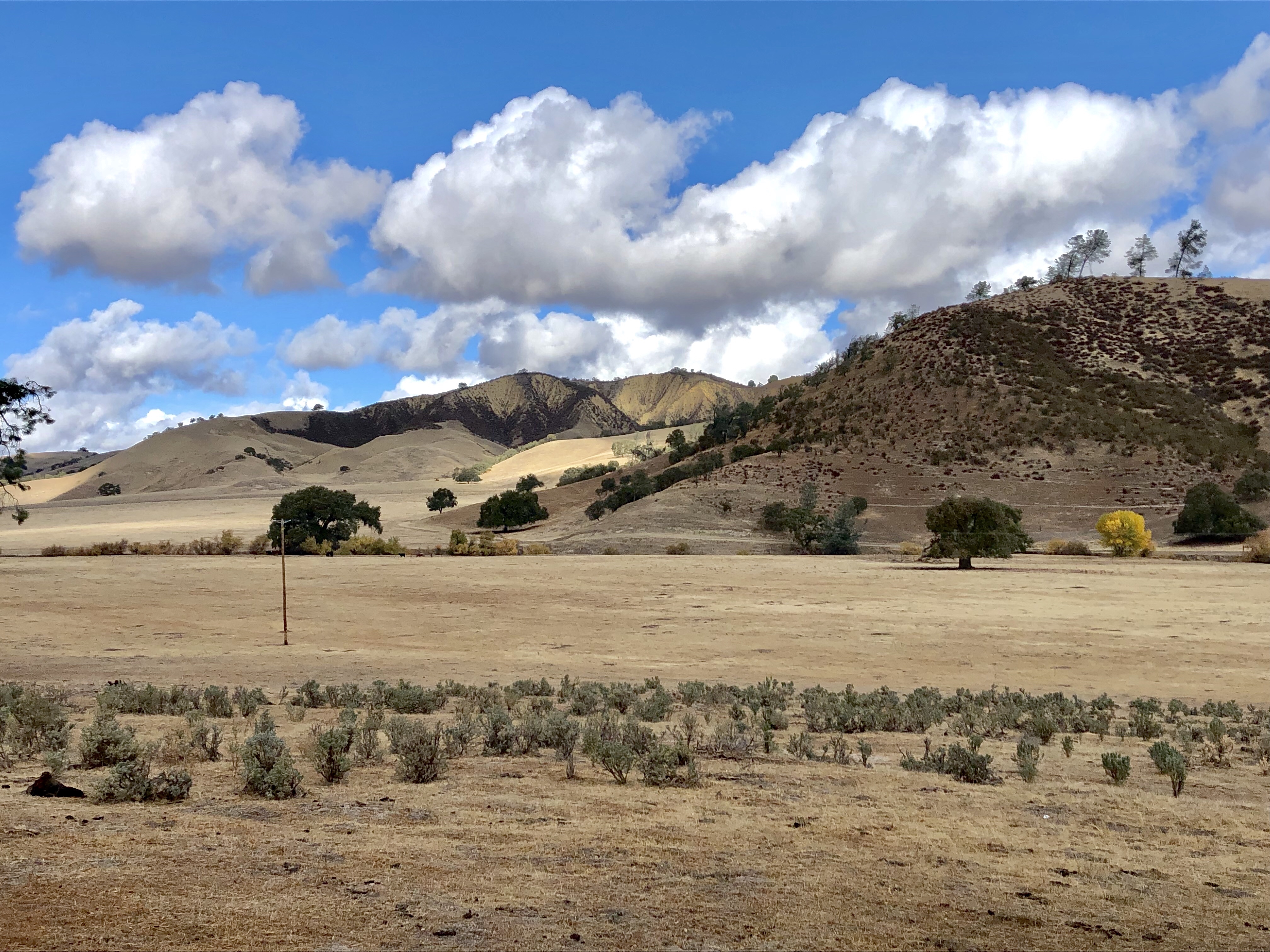 As the car rolled into Barstow, we encountered our first exposure to the smog of LA combined with the smoke from the various wild fires.  The rolling hills that had been tracing the highway faded behind that shroud of smoke.
When I left San Francisco, the Paradise Fire had just begun.  During my time away it grew to the largest wildfire the State has ever seen.  The smoke was so thick they canceled school and have been issuing hazardous air alerts daily. 
Today, for the first time since spring, California is going to get its first rain. It couldn't come at a better time for everyone impacted by the fires and the smoke.  On a purely personal level, it also feels like a ritualistic cleansing after my 5000-mile journey.  My car, trailer, dog and self are all filthy, covered in dust, salt, mud, and grime.  Beyond that, when I left San Francisco I was also feeling burnt out at work and in desperate need of a vacation.  While my soul and mind have been cleansed by this trip, my body and possessions have not, so I welcome the rain!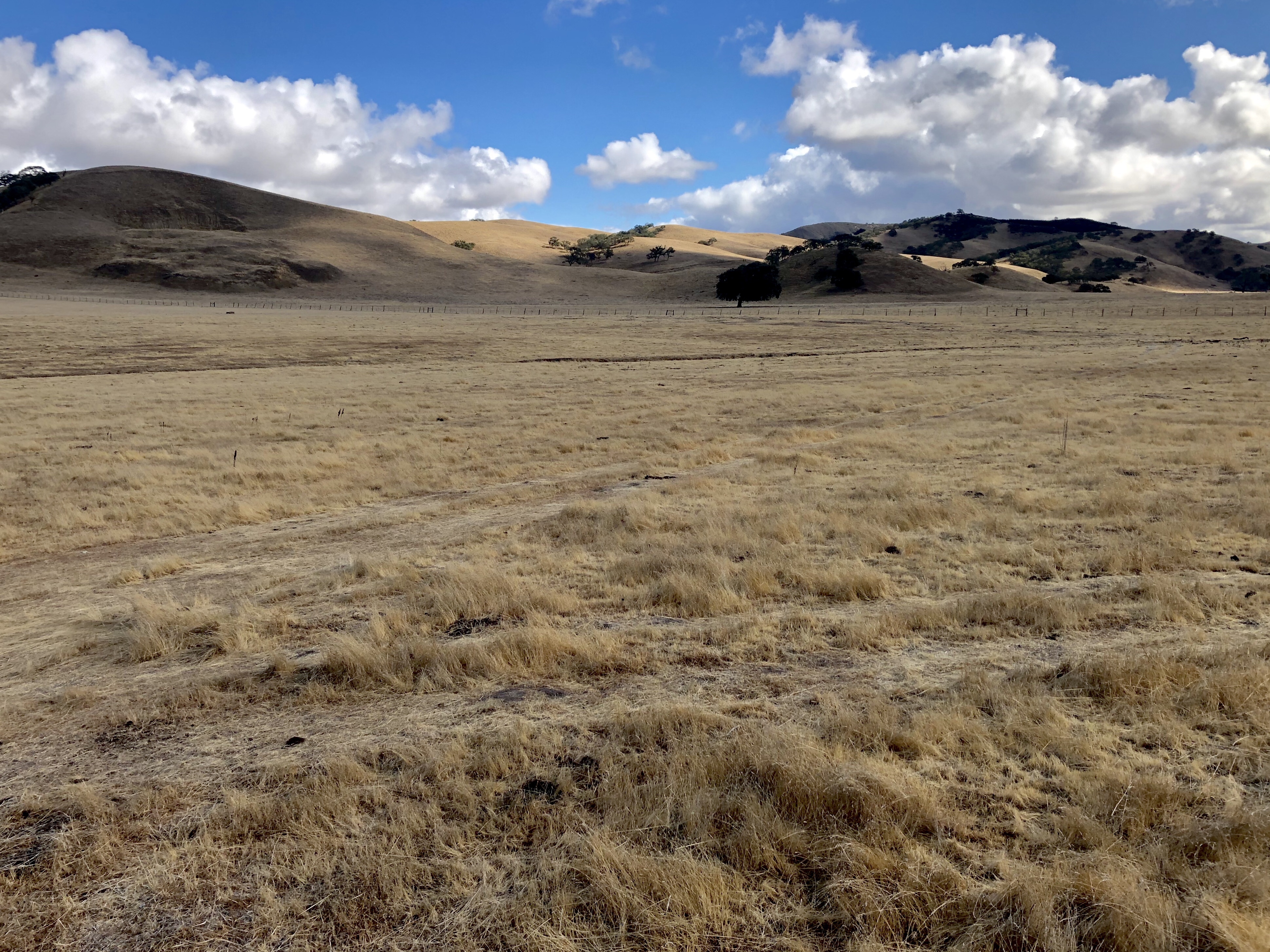 As I continue on my drive the sky begins to darken and the sprinkles begin to fall. The golden rolling hills of California, so parched for water, are soaking up every drop.
The drive to Pinnacles, while long, is strikingly beautiful.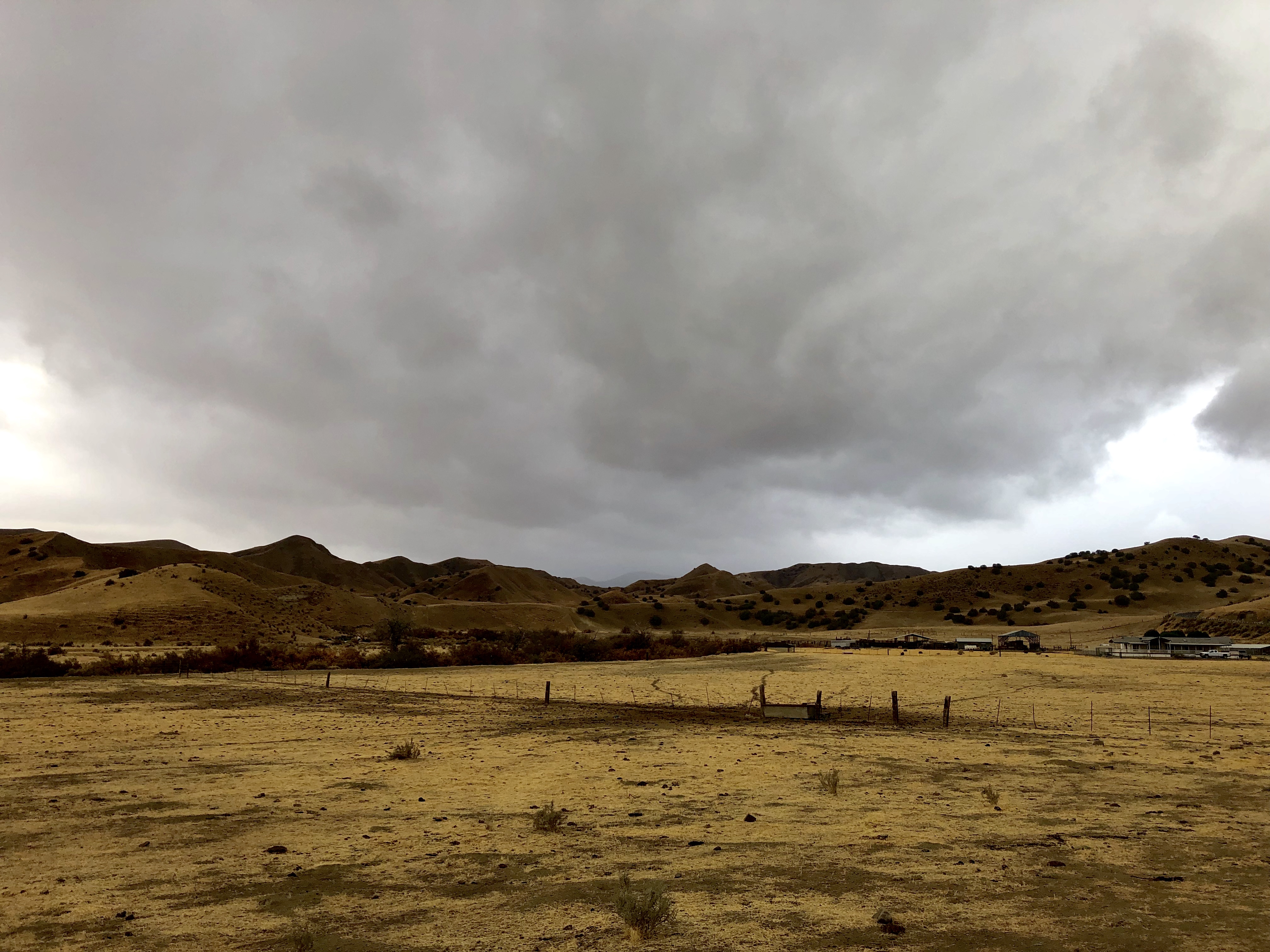 For a moment between country roads I drive on Interstate 5, which is the Frankenstein of highways.  A little patch here, a little filler there, and it's a road!  As I happily turn off of I-5 onto another two lane road I'm led away from the central valley and into the coastal hills. 
The rain has started falling in earnest now, and the fog is rising up from the warm pavement.  The country road is windy and, knowing this is the first rain of the season, I'm careful to take the drive extra slowly.  It's hard to not pull over ever 5 minutes to snap a picture as the partially hidden hills, covered with fog, and the ominous clouds make for a very moody landscape.  
I arrive at Pinnacles in the dark and am immediately greeted by three baby deer and their protective mom. It's hard to really take in what Pinnacles looks like given the dark and stormy backdrop, but knowing my first encounter is with this beautiful family makes me instantly love this park.
Once they've properly vetted me, they granted me access to their home and I proceed to the visitors' center.
Surprisingly, the campground is nearly full.  All RV sites are taken, and only a handful of tent sites are available.  Since my trailer doesn't require any hookup, a tent site is perfect.  As the rain pours down in buckets, I make it to the site and quickly slide into the dry and comfortable trailer. 
I hunker down, work on my blog post and enjoy the patter of rain on the roof.  It's so warm I'll be able to sleep with the windows open tonight and soak in the scent of fresh wet air. 
This is exactly how I would have wanted to spend the last evening on the road.  Just me and Dingo, warm and dry listening to the sounds of the storm outside.  Tomorrow I'm going home, but for now I'm going to soak up every moment of this night.  Rain is, after all, my favorite weather.