I woke this morning feeling refreshed and ready to take on the day. I think the fresh scent of clean clothes coupled with the shower really set me off on the right foot. After my mandatory coffee and a light breakfast, I set out to find a faucet to refill my water containers. Once that was done I could hit the road and get to Canyonlands with some daylight to spare so I could do some exploring.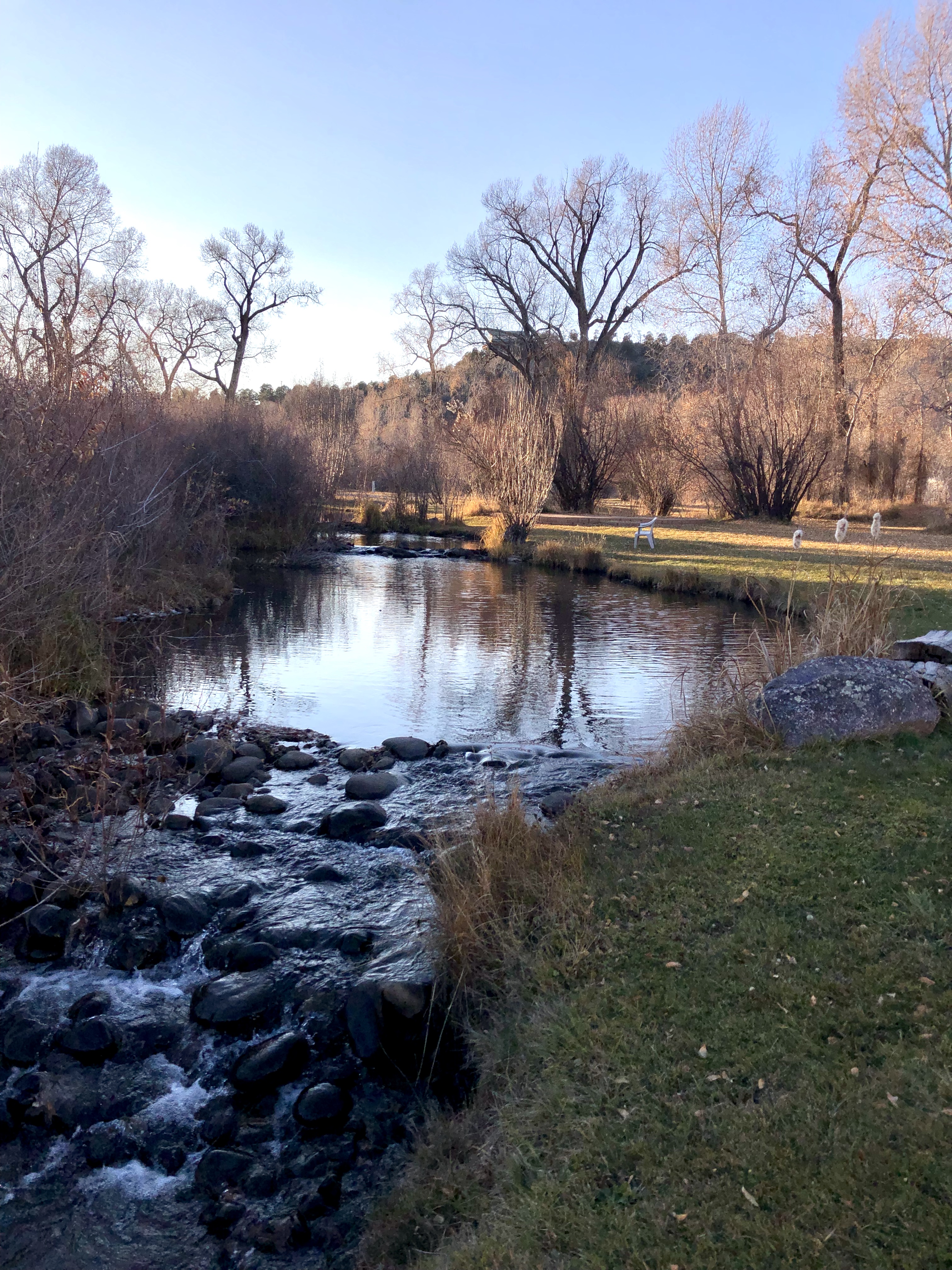 I headed to the office to check in with Linda, the wonderful woman who wouldn't turn me away, to see what water faucet I should use. In retrospect, the row of parked four wheel drive pick up trucks, complete with tow chains, monster truck tires and black out window tint should have clued me into what lay inside that room, but it seems that everyone in Colorado has a big pickup truck so I naively sauntered in.
As I opened the door, about 15 white men dressed in camouflage and black clothing turned around in unison to assess the intruder. It was clear that I had interrupted a meeting of some sort. Maybe AA? Or the local Lion's club? Oh no. The three long fold out tables filled with assault weapons and pistols indicated this was not a Rotary meeting. If I were to venture a guess, I'd say the local militia was planning their holiday party.
Of course I couldn't just leave. That would be weird and I definitely didn't want to be weird. So I awkwardly asked "um, is Linda here?" Linda obviously wasn't there as this appeared to be a mens only soirée , but I had to say something. They directed me to the main house, I thanked them and slowly walked backwards (because you don't make sudden movements when around a bunch of men with guns), quietly closed the door and quickly, but calmly, walked away.
Now, in my experience, coffee is the best way to wake up in the morning. But I have to say that if you want a good jolt to get going, just put on your best San Francisco lesbian face and unexpectedly interrupt the local militia meeting. That will wake you up really fast.
With my newfound energy, I filled the water bottles in the bathroom sink, packed up the car and fled the RV park. I still say it was a beautiful park, plus it had this adorable bear carving, but I can't say I'll be visiting again.
Leaving the Rocky Mountains behind me, I drifted down into the valley and back to the farm land of Colorado.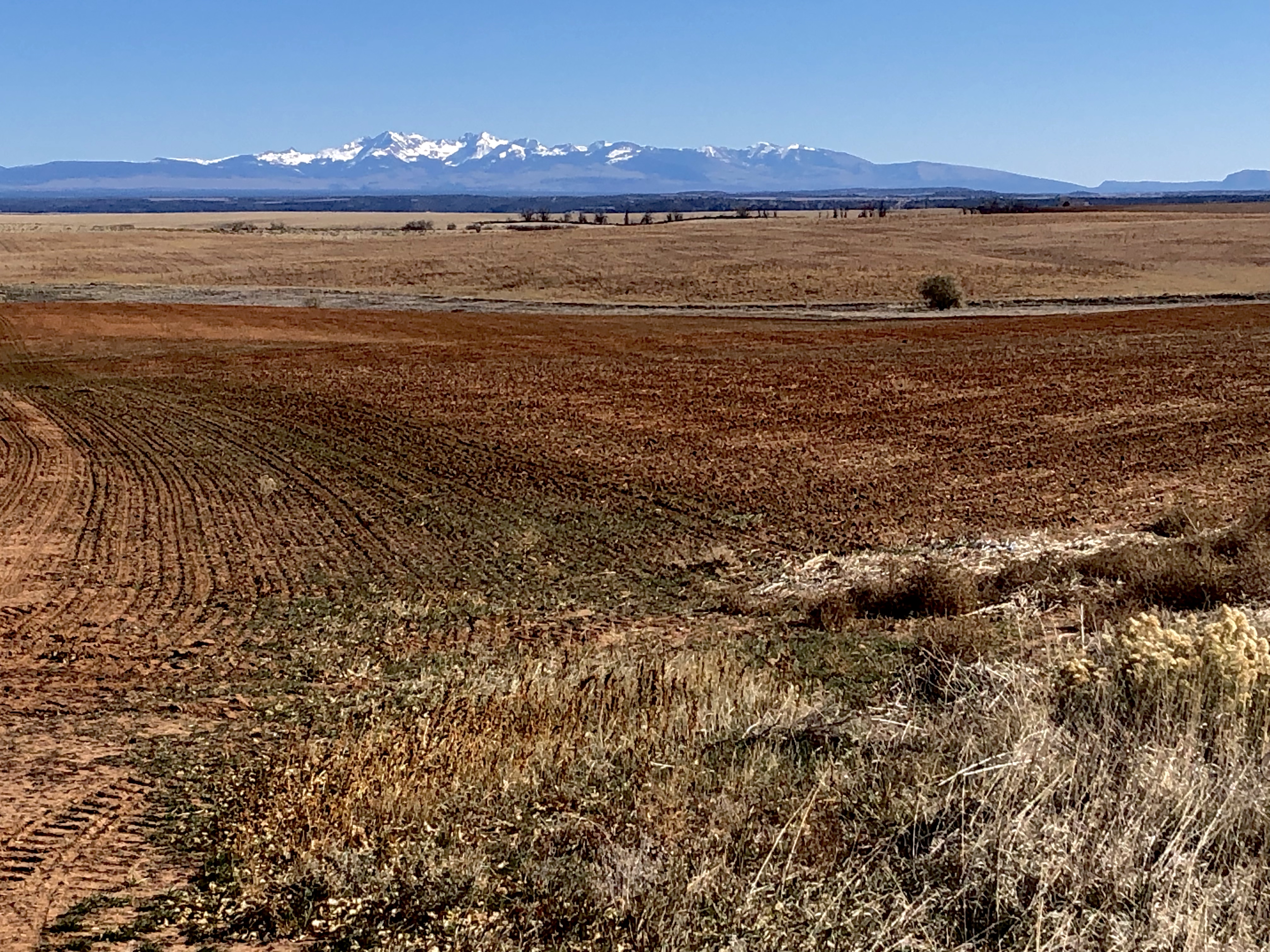 The mountains got smaller and smaller in the background until I finally come across the Welcome to Utah sign.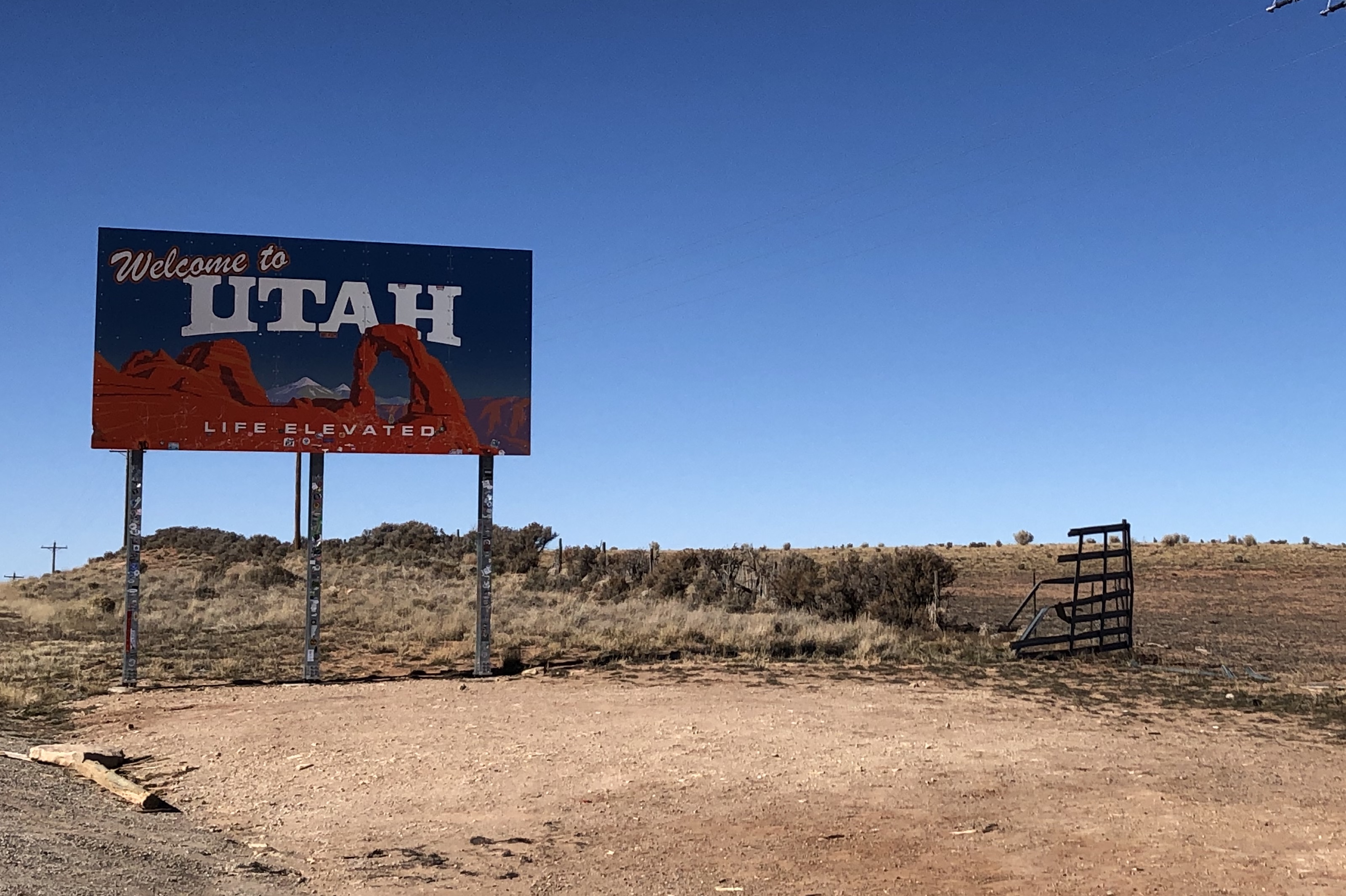 The farm land slowly shifted into ranch land, which slowly shifted into canyon land. I turned off the main highway onto the stretch that would lead me into Canyonlands National Park. The road wound down further & further until the imposing cliffs were so close you could nearly touch them from the car. I couldn't believe what I was seeing.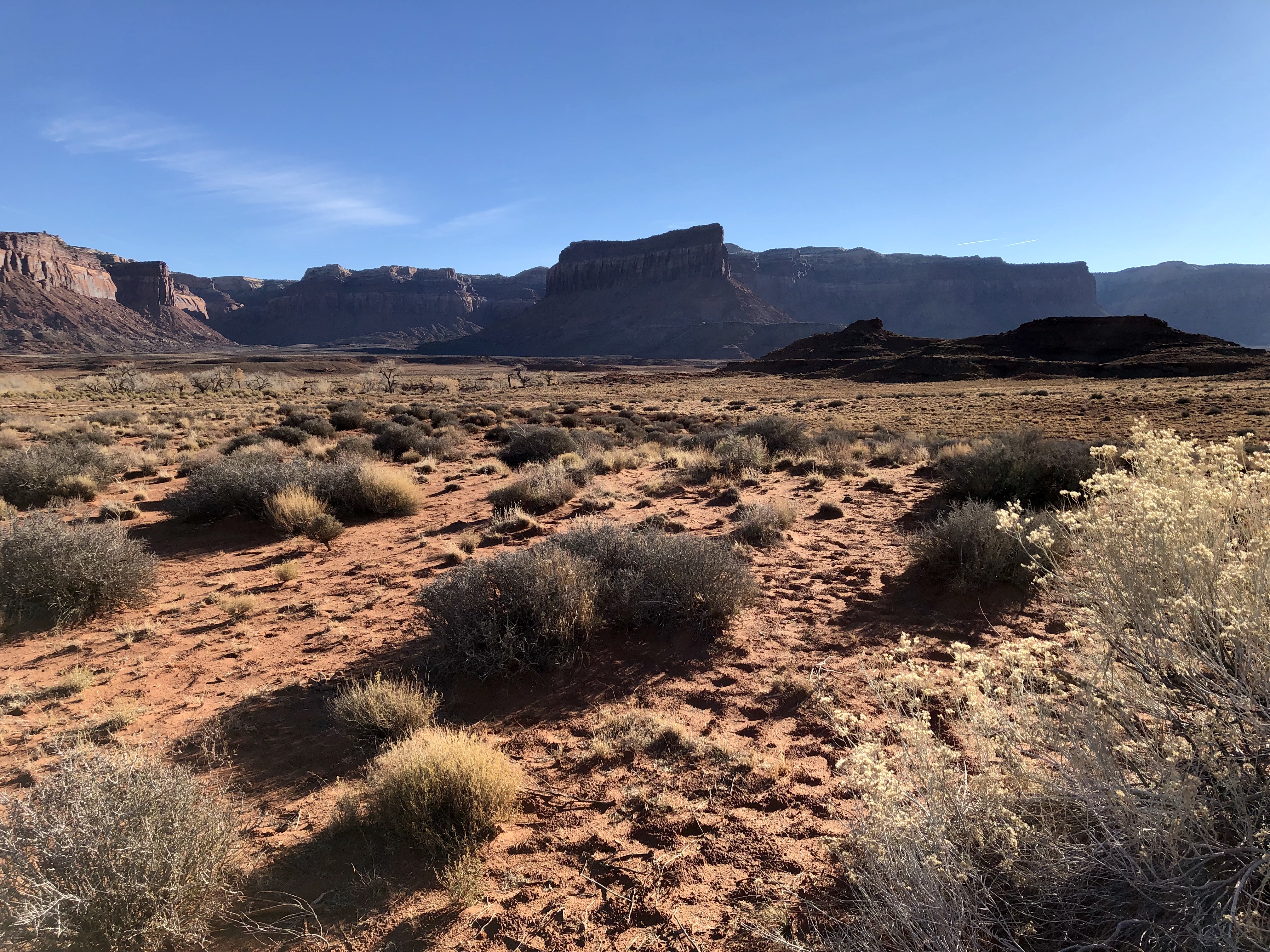 Walls of stone were towering over me in all directions, opening and closing around valleys as I drove deeper into the park. It was like I was driving through the Grand Canyon, and the further in I went the smaller I became.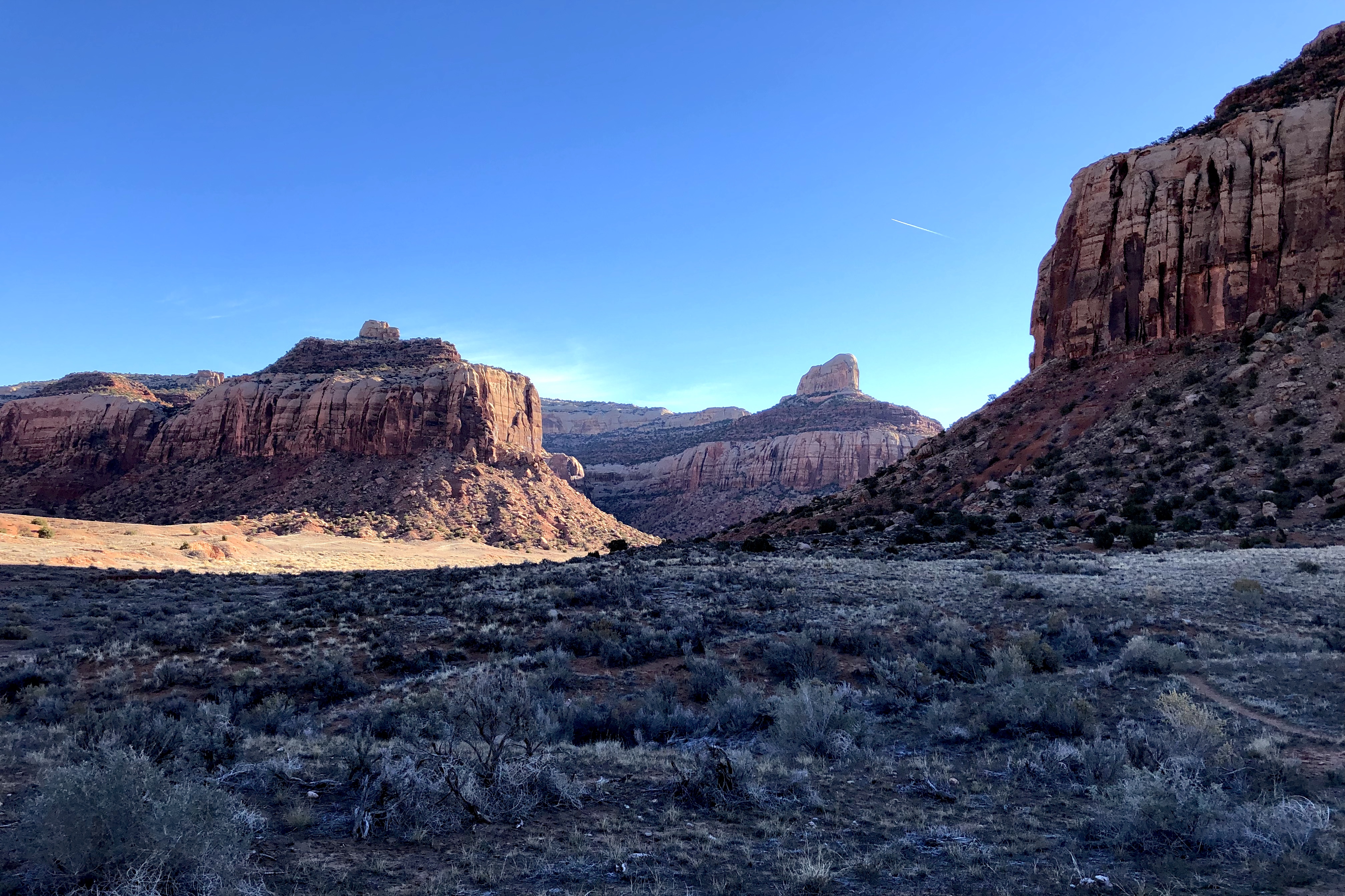 Along side the road, protruding up from the ground were giant monuments of rock. Like stone ships, they stood isolated on the valley floor as if waiting for the walls of the canyon to crash down like waves.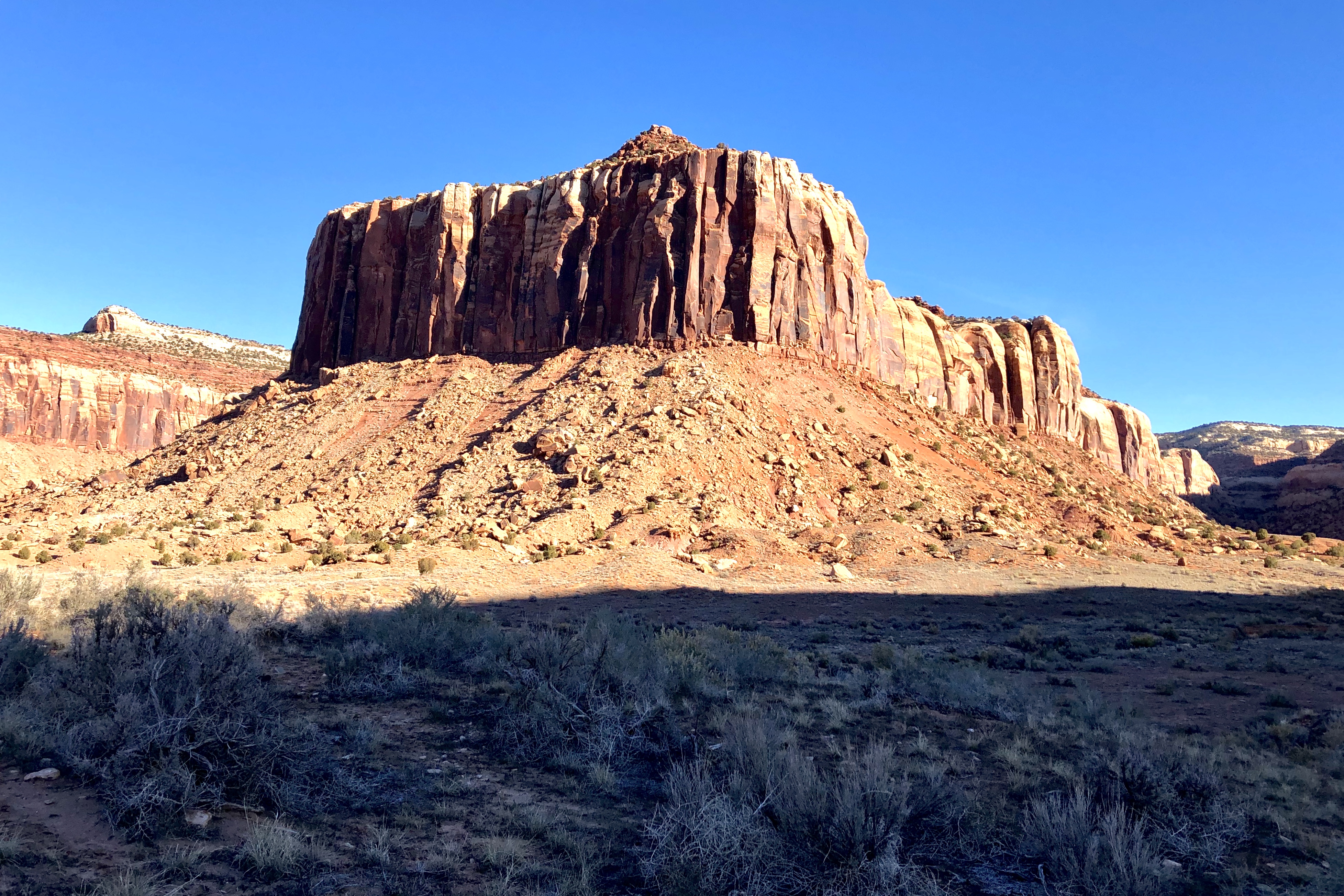 After checking into the visitors center, I went and claimed an open camp site. I felt as if I had stumbled onto a beautiful secret. I've been to Arches, Zion, the Grand Canyon, and Monument Valley. This park was like all of those other parks combined into one magnificent wonderland.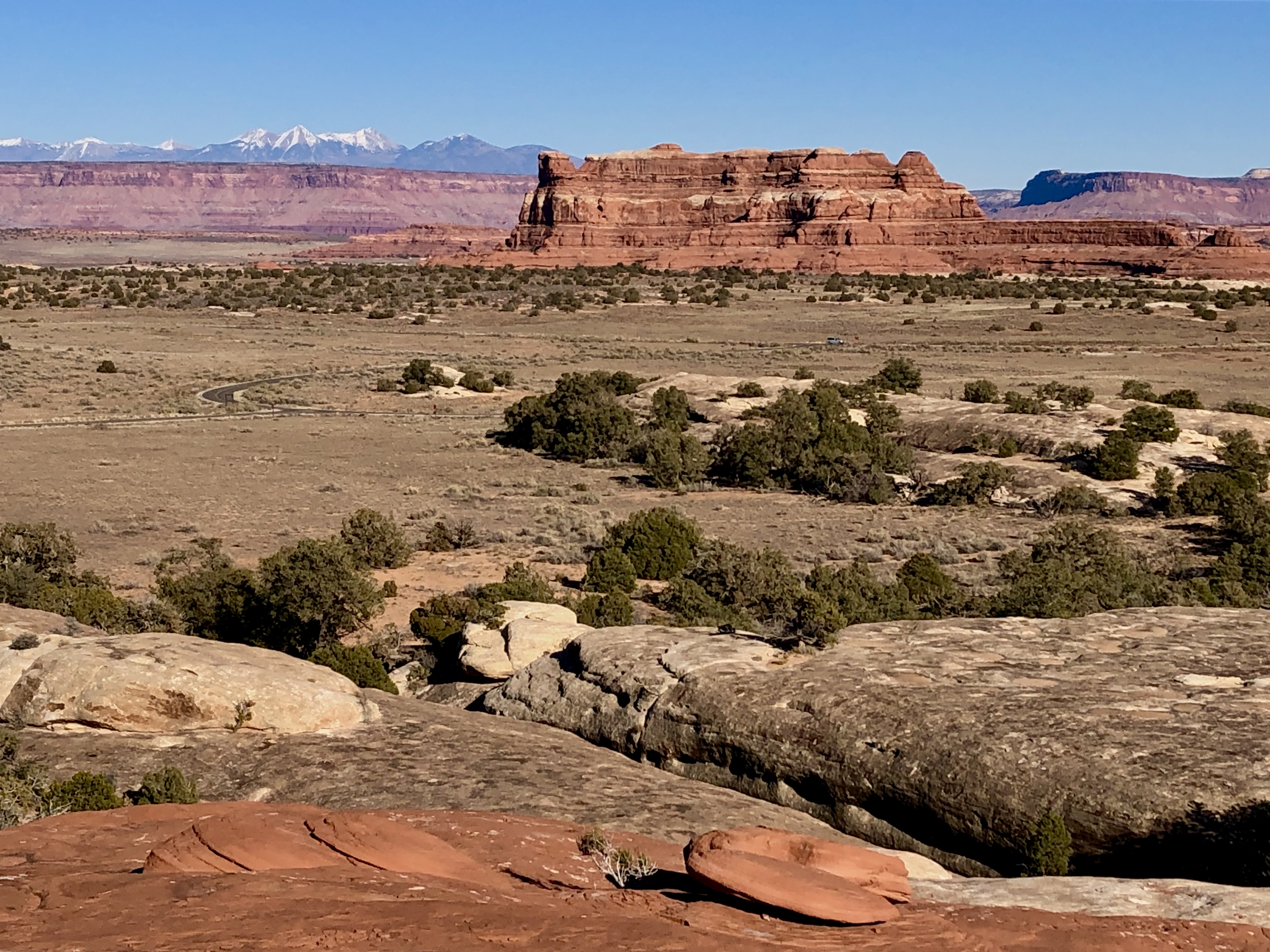 There was just enough light left in the day for Dingo and I to go on a quick hike. We climbed to the top of the boulder that was behind the campground and got a birds eye view of the park.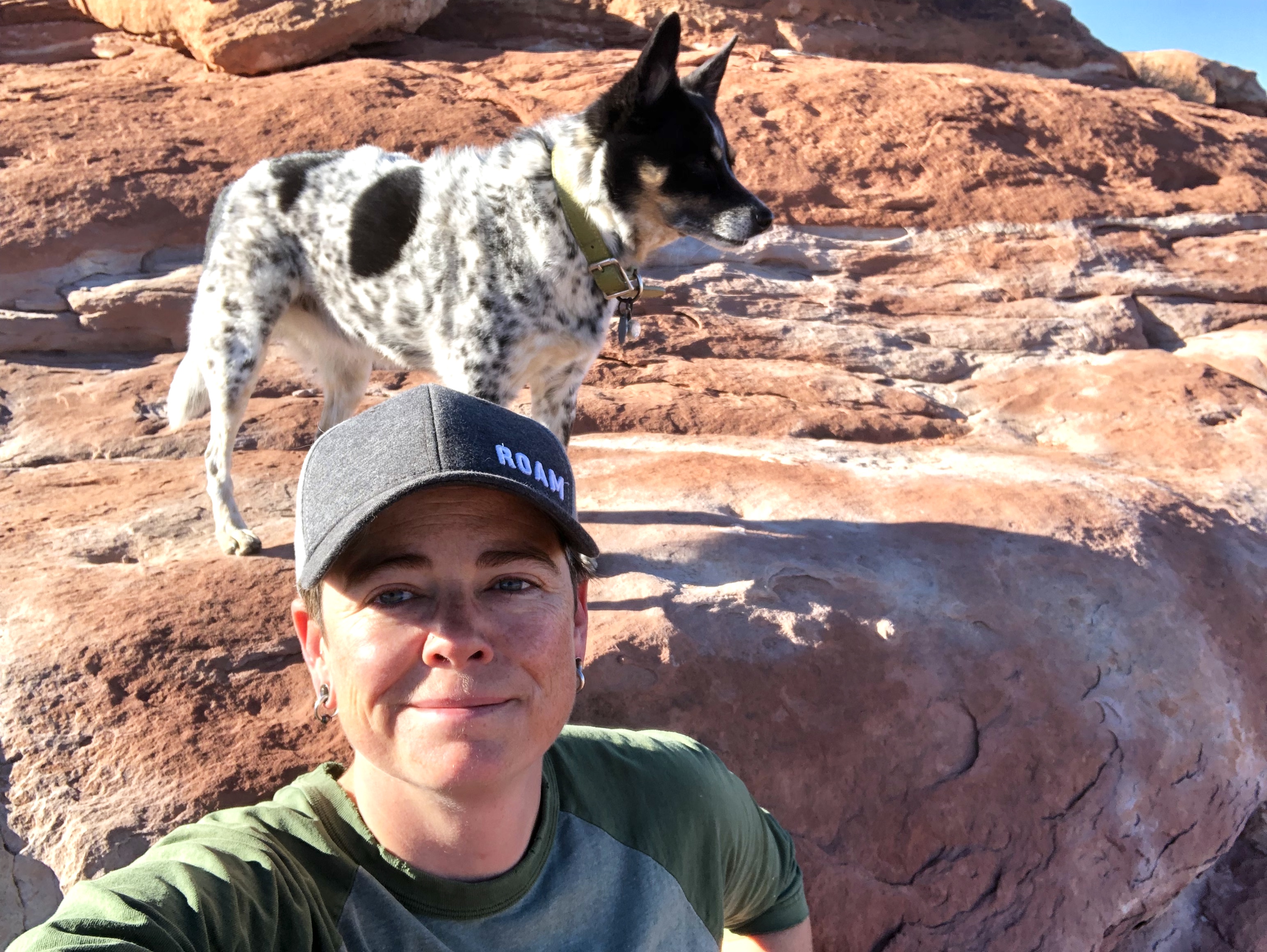 We explored this small mountain of rock until it was clear the sun was going down and the cold was going to set in.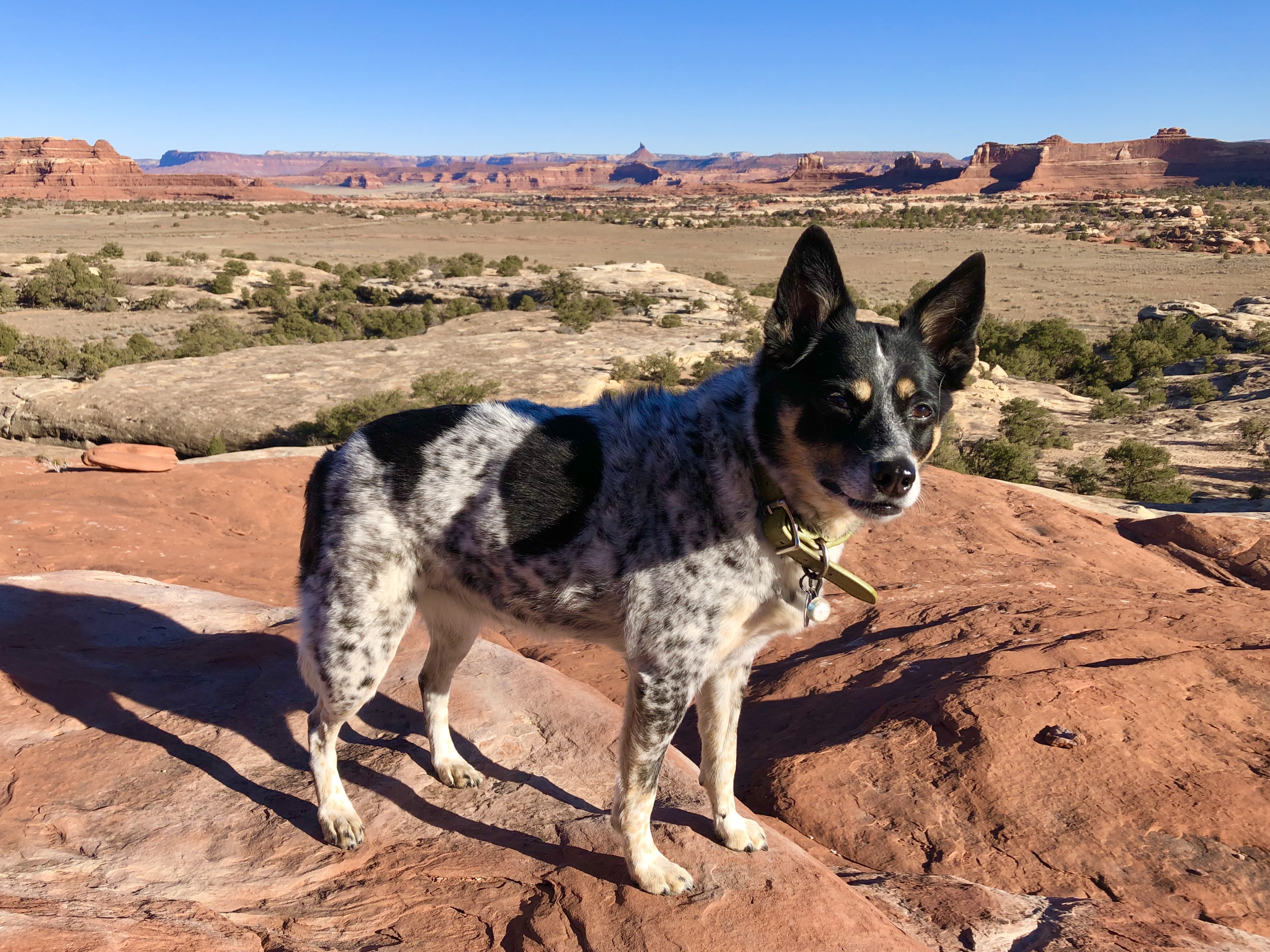 It was slated to get down to 15 tonight, and I didn't want to be anywhere except warm and cozy in the trailer by the time that happened. I additionally had been woefully underperforming when it came to my s'more duties, so that was on the agenda for this evening.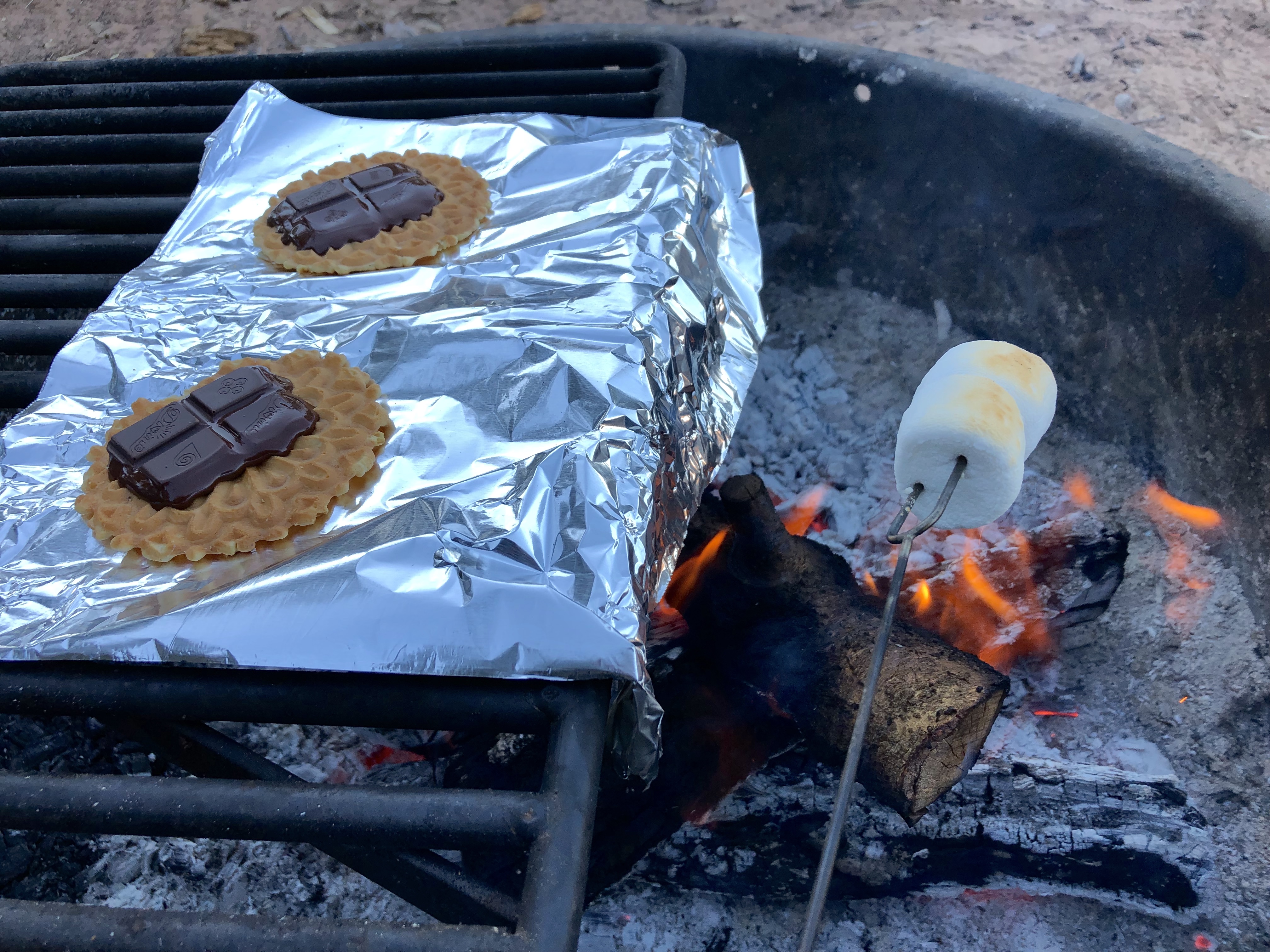 So we returned to our campground, I made Dingo dinner, started a fire and enjoyed the quiet while toasting marshmallows before finally crawling into bed.
While it's exhausting driving as much as I have, the thrill of going through so many magical places, meeting such fascinating people and seeing so many astounding sites seems to wipe the tired away.
I'm looking forward to having a day off of driving soon, but that won't be tomorrow. I have no idea where I'm heading tomorrow, but I know I want to start the morning exploring this impressive and imposing land.